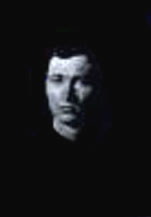 Click on photo to view Hackensack Heroes

Records show that Donald J. Russell was born on
February 19, 1896. He attended State Street School and then after moving from 19 Moore Street to 49 Euclid Avenue he transferred to Fairmount School . Donald J. Russell is listed on three plaques in Hackensack at the Library the Hudson Street cemetery and City Hall recognizing those who died while in the service during World War I.
FINDS HACKENSACK BOYS IN SOUTHERN CAMP WELL AND HEARTY
April 4, 1918
This article tells of Donald J. Russell's mother visiting her two sons in Southern camps. His brother's name is Danforth.
August 10, 1918
Donald Russell Tells of Seeing Fred. Abbenseth and
Billy Pince "Over There."
DONALD RUSSELL IN THE TRENCHES
September 25, 1918
Tells of Experiences With Rats and German Shells That Passed Over Them.
DONALD RUSSELL KILLED IN ACTION
November 21, 1918
Another Member of Old Co. G Pays Supreme Sacrifice.
Written by:
Bob Meli
2009