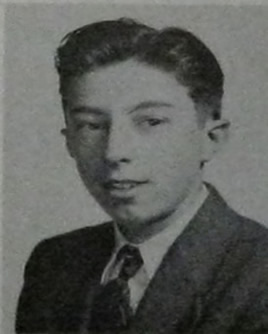 Hackensack High School
Yearbook Photo
1940


Angelo A. D'Arminio is a graduate of the Hackensack High School Class of 1940.
Angelo A. D'Arminio served with the 42nd Infantry of the United States Army during World War II.
After the war ended, while on a furlough in Southern France, Nice, Angelo met his younger brother,
Louis "Lee" D'Arminio, for the first time since he had left Hackensack to serve in the Army.
Family Members:
Additional Information:
Letter from Louis "Lee" D'Arminio to Bob Meli